All expertise areas
Open application
Do you want to apply without a specific job vacancy? We would like to get to know you and will contact you if we have a suitable position for you. Please leave your details below.
Teammanager Accounting & Reporting
Ben je ervaren in de accountancy en heb je interesse in de positie van Teammanager bij een recent gefuseerd bedrijf, waarbij je de kans krijgt om je eigen team op te zetten? Voor PLUS Retail in Utrecht zijn wij op zoek naar een Teammanager Accounting & Reporting (32-36 uur per week).
People Director
Eindhoven
Equipe Zorgbedrijven
Wil je vanuit een sterk groeiende en dynamische omgeving impact maken en heb je hart voor de zorg? Als People Director bij Equipe Zorgbedrijven zet je een toekomstbestendige people strategie én team neer, om aan het grotere doel van het Equipe Zorgbedrijven bij te dragen; het leveren van betere, slimmere en vriendelijkere zorg in Nederland én daarbuiten.
HR Business Partner - Maritime Ventures
Gorinchem
Damen Shipyards
Ben jij een proactieve, zelfstandige HR Business Partner, die van aanpakken houdt? En heb je de ambitie om je verder te ontwikkelen als HR professional binnen een internationale organisatie? Dan is deze unieke rol binnen de Damen Shipyards groep wellicht iets voor jou!
Data Strategy Lead
Almere (hybrid)
RGF Staffing
Are you a strategic, handson and selfstarting professional with a broad data knowledge? Do you have passion for data strategy, a wealth of global experience and an innate ability to guide and coach diverse stakeholders towards building an exceptional, data-driven organization? Our client, RGF Staffing, is looking for an outstanding, globally focused Data Strategy Lead. 
Senior HR Business Partner
Voor onze klant GroupM zijn wij op zoek naar een energieke en zelfstandige Senior HR business partner. Je weet zelfstandig HR thema's op te pakken, te ontwikkelen en te implementeren. Je voelt je thuis als kartrekker om de verschillende HR thema's te implementeren en daarmee de organisatie te begeleiden in de groeiambities.
Associate Corporate Finance
Rotterdam
YES Corporate Finance
Ben jij op zoek naar een uitdagende carrière in Corporate Finance? Bij YES Corporate Finance krijg je de kans om je snel en breed te ontwikkelen. Op dit moment zoeken wij voor het Rotterdamse kantoor een analytische en communicatieve Corporate Finance professional, die graag aan de slag gaat binnen een ondernemende en gedreven omgeving.
Head of Finance
Amsterdam
The Payingit Group
Ben jij dit financiële talent dat klaar is om financiële eind-verantwoordelijkheid te dragen en plaats te hebben in het MT van deze scale-up? Heb je voldoende gezien, ervaren en gedaan, zodat je nu klaar bent om vanuit de rol van HEAD OF FINANCE mee te gaan in de dynamische en snelgroeiende organisatie?
Wil je meebouwen aan het werkgeverschap van de toekomst? Ben je net als zij energiek, leergierig, stevig communicatief, ondernemend, maar wel realistisch en zeer professional vanuit je finance rol, deel je dit DNA? Geweldig! 
Head of HR
Amstelveen
IMC (International Marketmakers Combination)
For IMC Trading, we are looking for a strategic and people focused HR leader who thrives in a dynamic, fast-paced environment. A professional who can build and shape the people strategy, set the strategic direction and redefine what the HR function means to the company. 
We are here to help you.
Do you have a job vacancy or need career advice? Get in contact with one of our specialists.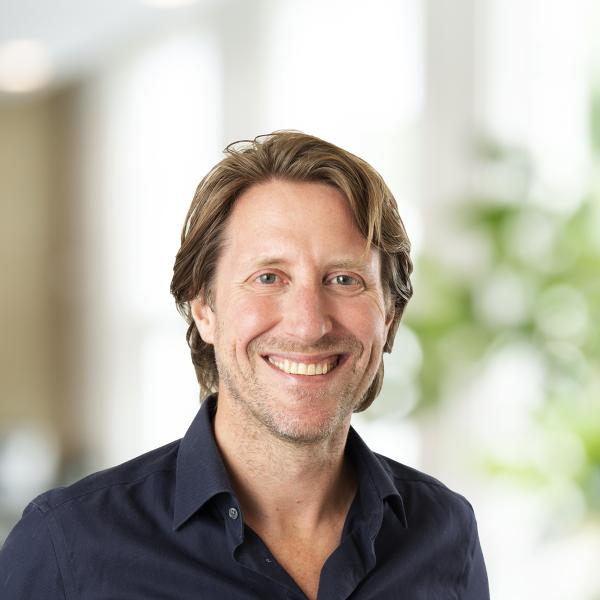 General & Commercial.
Bonne de Wildt
Managing Partner