Background.
'Sharing is winning' is in our DNA and has been the foundation of everything we do for the over 35 years. You can feel it in how we collaborate with clients and candidates, how we challenge each other, how we share knowledge, how we celebrate success, and how we keep innovating our services.
A fresh perspective since 1988.

We began perhaps in the most charming office of The Hague, with a small team, big dreams and a clear vision: sharing is winning. And that mentality, the belief that together we can take on the world, is still with us today. It brings us new insights, new challenges, and new perspectives every day. We keep each other sharp and hold up mirrors. Working hard, and enjoying just as much. Ultimately, everyone wins.

The people central, quality foremost.

For us, all individuals are 'the right people'. The specific context, needs and ambitions ultimately determine how well someone fits somewhere and how impactful a match is. As a people-driven organization, we look beyond resumes, job titles and past achievements. We pay attention to you as a person, your goals and your ambitions. On a personal and a professional level.

Golden combinations.

At Vroom we realize sustainable matches, also within our own team. We create the strongest combinations between personality, knowledge and experience. And between labels and expertise areas. As an example, we have individuals who excel in Executive Search within People & Change, whilst others thrive as Talent Search specialists within Sustainability & Investments. And the knowledge we acquire, we share with each other.

At home with change.

The world is dynamic, and developments in our market occur in rapid succession. In these challenging times, we aim to be of permanent value for our clients and candidates. We maintain an overview and don't shy away from confronting conversations, thus helping to ensure the success of every transformation. No matter how complex the market, situation or development may be.

A name with history and future.

Vroom & Van den Heuvel was founded in 1988 by Liesbeth van den Heuvel and Vincent Vroom, as a consultancy firm for Human Resources & Organization. In the years that followed, we expanded our expertise and services, welcomed new partners, and grew into the Vroom & Van den Heuvel Group. After establishing our young professional label LEVELS, it was time for a new, clear proposition that brings together all our expertise. Therefore, starting from 2023, we will continue as Vroom, THE search firm for Executive, Interim and Talent. We look forward to what the future holds. Vroom. Dedicated to your ambition.
We are here to help you.
Do you have a job vacancy or need career advice? Get in contact with one of our specialists.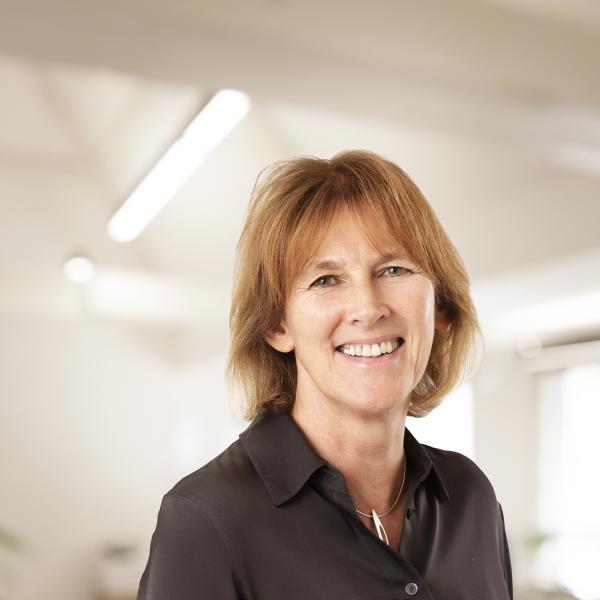 People & Change.
Anne Marie Bakker
Managing Partner